Paul Simon a écrit ces paroles non pour les chanter lui-même, donc on ne saurait conclure en les lisant qu'il voulait vivre reclus comme un ermite. Elles ont été écrites après le premier album de 1963 et le single n'a plutôt pas marché, et le duo s'était séparé. Mais le producteur Tom Wilson a réarrangé le morceau The Sounds of Silence, sans les prévenir d'ailleurs, l'a sorti, et cette fois cela a été un succès. Ils ont été re-convoqués au studio, il leur a été suggéré de retravailler ensemble et de ré-enregistrer ce titre pour le sortir en single. cette fois, profitant du succès de la re-sortie de Sounds of Silence, la réédition a été un hit.

C'est assez remarquable de noter que leurs deux premiers grands succès commerciaux sont l'un une chanson dépressive, The Sounds of Silence, et l'autre une chanson sur l'aspiration à une vie d'ermite, ce qui est plutôt une bonne nouvelle. Pas forcément la peine de faire une bluette pour midinettes, les mots peuvent avoir un sens et une gravité.

Est paru dans l'album Sounds of Silence en 1966.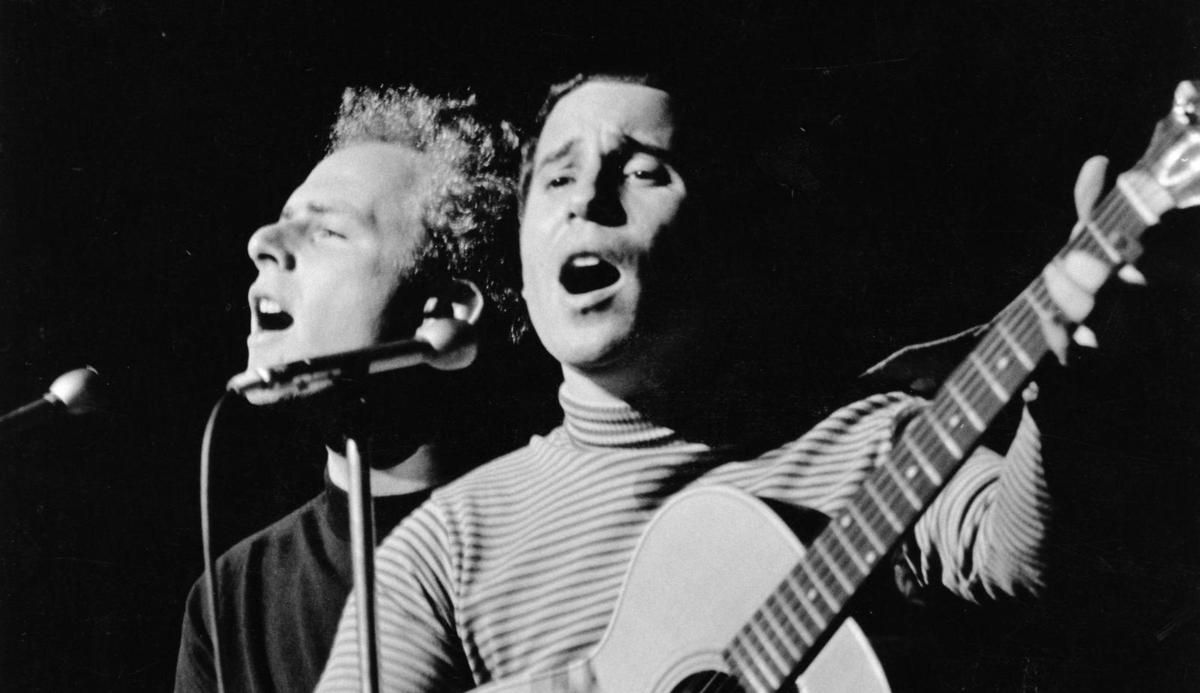 Paul Simon wrote these lyrics not with himself in mind as a singer, who it should not be construed that he wanted to live like an hermit. It was written after the first album did not really fly off the shelves, and the duo had then split up. But the producer Tom Wilson re-arranged The Sounds of Silence, which had not peaked much, and this time it made it for them. They were summoned back to the studio, sort of intimated to get back together and then rerecorded I am A Rock, amongst others, to be released as a single. It was, and there again, surfing on the Sounds of Silence succesful re-issue, was a hit.

It is quite amazing to see that depressive lyrics like The Sounds of Silence, or reclusive ones, like this song, was no hinderance to reaching commercial success, which is good news.

Part of the Sounds of Silence album in 1966.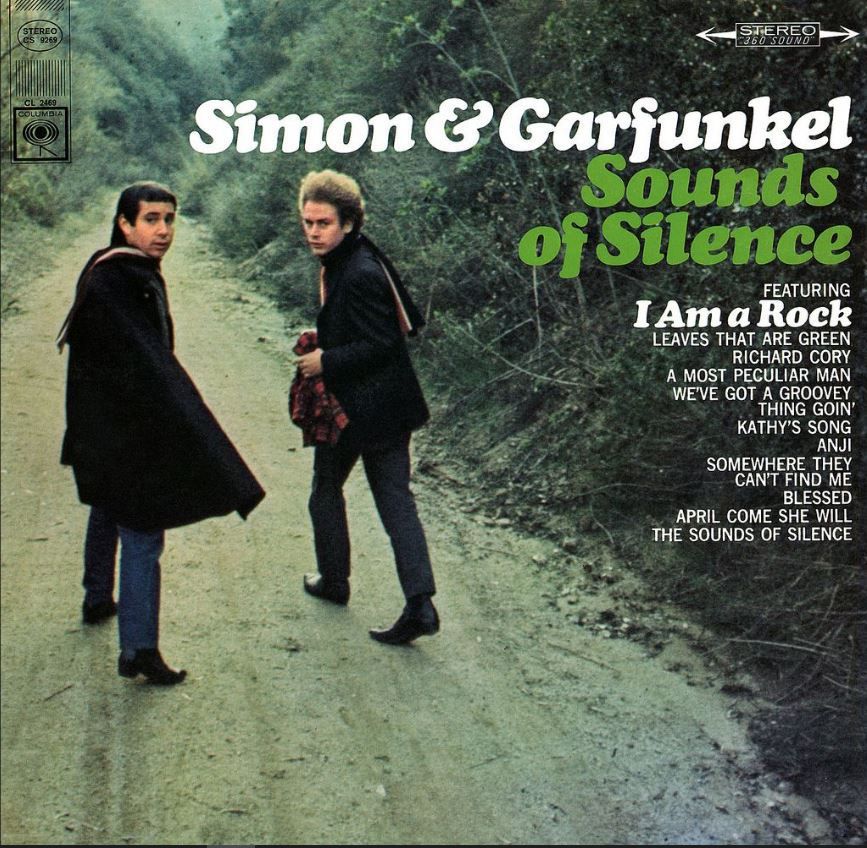 Traduction en français des paroles de la chanson :
French translation of the song's lyrics :
Simon & Garfunkel - I Am A Rock
Une journée d'hiver
Dans un Décembre profond et sombre
Je reste seul
A regarder par ma fenêtre
Vers les rues en bas
Recouvertes d'un frais et silencieux manteau de neige
Je suis un roc
Je suis une île
J'ai construit des murs
Une forteresse raide et puissante
Que personne ne peut prendre
Je n'ai pas besoin d'amitié
L'amitié est source de souffrances
Je n'ai que dédain pour ces rires et cet amour
Je suis un roc
Je suis une île
Ne me parles pas d'amour
J'ai déjà entendu ces mots
Ça reste en latence dans ma mémoire
Je ne saurais déranger le sommeil
Des sentiments qui se sont éteints
Si je n'avais jamais aimé
Jamais je n'aurais pleuré
Je suis un roc
Je suis une île
J'ai autour de moi mes livres
Et ma poésie pour me protéger
Mon armure est mon bouclier
Caché dans ma chambre
En sécurité dans mes entrailles
Je n'atteins personne et personne ne m'atteins
Je suis un roc
Je suis une île
Et un roc ne ressent de souffrances
Et une île ne pleure jamais.




Simon & Garfunkel - I Am A Rock
A winter's day
In a deep and dark December
I am alone
Gazing from my window
To the streets below
On a freshly fallen, silent shroud of snow
I am a rock
I am an island
I've built walls
A fortress, steep and mighty
That none may penetrate
I have no need of friendship
Friendship causes pain.
It's laughter and it's loving I disdain.
I am a rock
I am an island
Don't talk of love
Well, I've heard the words before
It's sleeping in my memory
And I won't disturb the slumber
Of feelings that have died
If I never loved, I never would have cried
I am a rock
I am an island
I have my books
And my poetry to protect me
I am shielded in my armor
Hiding in my room
Safe within my womb
I touch no one and no one touches me
I am a rock
I am an island
And a rock feels no pain
And an island never cries.