Le rêve brisé d'un bon gars simple dont le bonheur périclite parce qu'un juge ordonne un mariage d'adolescents suite à une grossesse.
Bruce a expliqué que la chanson était écrite pour sa sœur, tombée enceinte à dix-sept ans de son petit ami de dix-neuf ans, qui, après avoir perdu son job dans le bâtiment, a dû travailler dur sans se plaindre pour faire vivre femme et jeune enfant après que leur mariage ait été précipité par décision du tribunal.

Springsteen, à l'époque : "Il y a quelque chose de dangereux qui se passe en ce moment. On est en train de fracturer lentement l'Amérique en deux. On prend aux gens dans le besoin pour donner aux gens qui ne sont pas dans le besoin, et il y a une promesse qui est en train de se briser. Au début l'idée était qu'on vivrait tous un peu comme une famille, dans laquelle les forts aident les faibles, les riches aident les pauvres. Je ne pense pas que le rêve américain était que chacun allait bien s'en sortir ou que chacun allait gagner un milliard de dollars, mais que chacun aurait l'opportunité de vivre sa vie relativement décemment, dignement et puisse avoir une certaine estime de soi."

Belle et triste à pleurer, The River (album et chanson) date de 1980.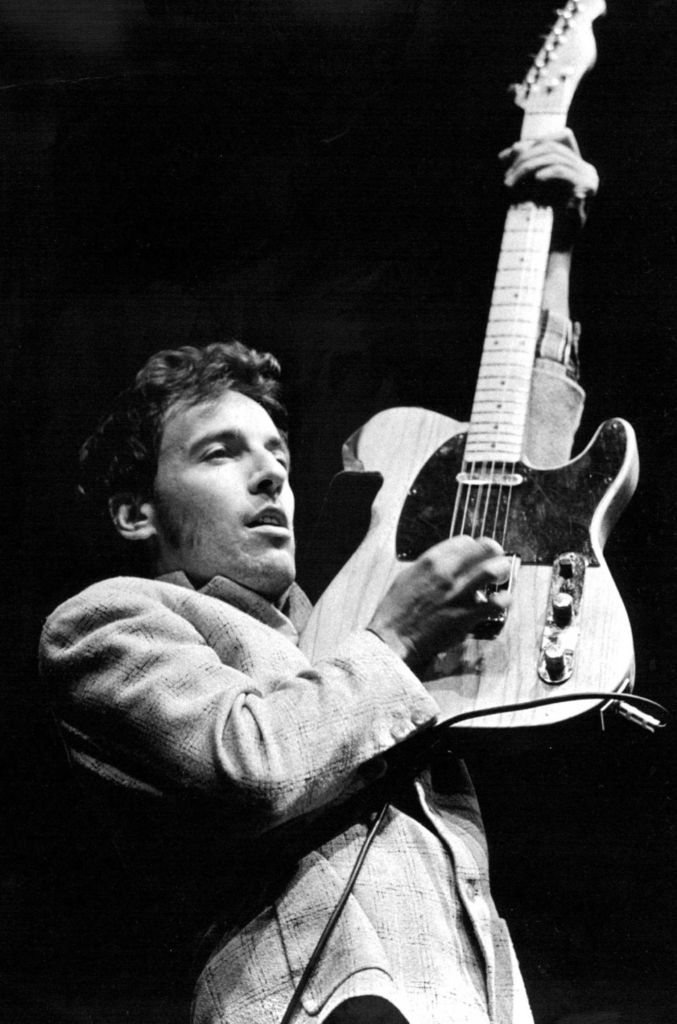 The shattering of a good guy's dream of happiness as a judge forces a shotgun mariage on two teenagers.
Bruce wrote the song about his sister, who got pregnant at seventeen by her boyfriend, just nineteen. After losing his construction job, the latter worked hard to support his wife and young child, but never complained.

Springsteen said at the time: "There's something really dangerous happening to us out there. We're slowly getting split up into two different Americas. Things are gettin' taken away from people that need them and given to people that don't need them, and there's a promise getting broken. In the beginning the idea was that we all live here a little bit like a family, where the strong can help the weak ones, the rich can help the poor ones. I don't think the American dream was that everybody was going to make it or that everybody was going to make a billion dollars, but it was that everybody was going to have an opportunity and the chance to live a life with some decency and some dignity and a chance for some self-respect."
As beautiful as it is tearful, The River (song and album) was released in 1980.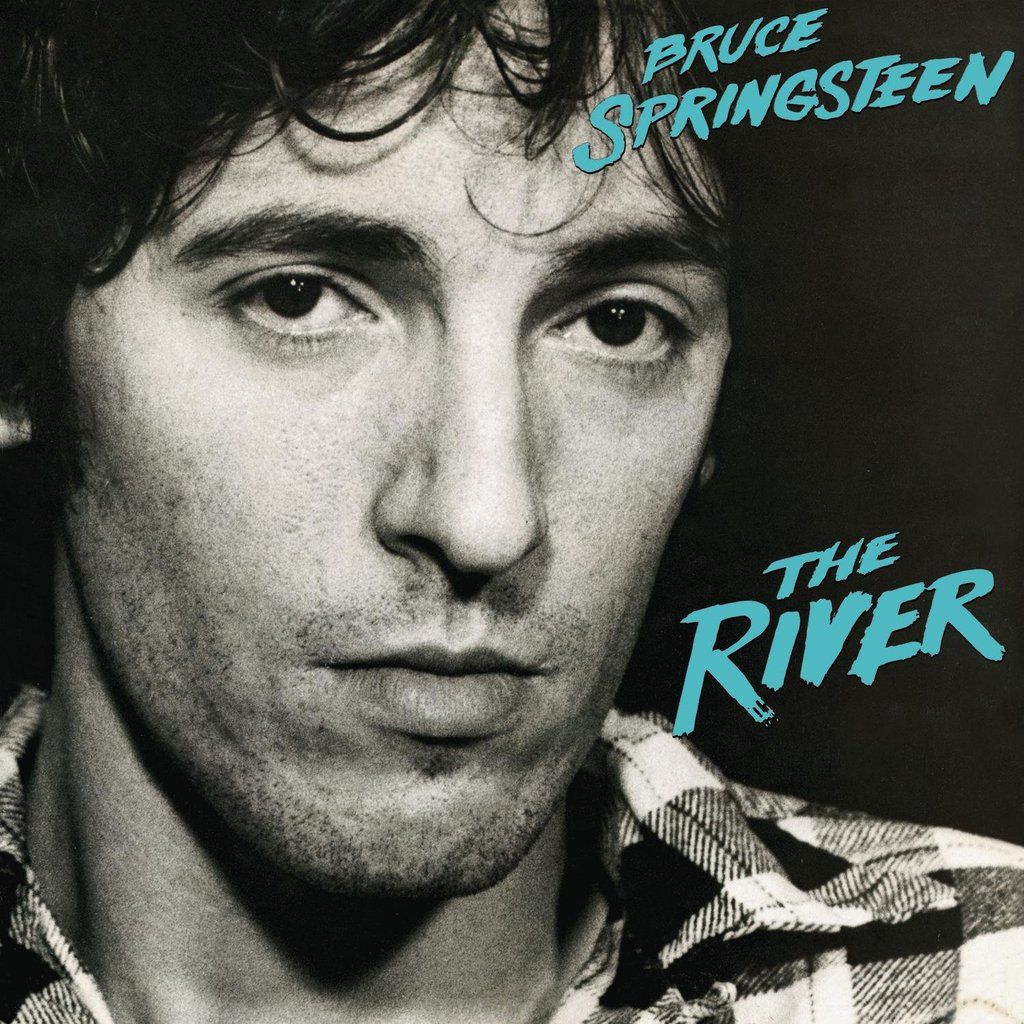 Ma traduction des paroles de la chanson / My French translation of the song's lyrics


Bruce Springsteen - La Rivière
J'suis un gars qui vient de la vallée
Où, M'sieur, quand vous êtes jeune
Ils t'élèvent pour faire comme ton père
Moi et Mary on s'est connu au lycée
Quand elle venait d'avoir dix-sept ans
On est parti de cette vallée
Jusque là où les champs sont verts
On est descendu à la rivière
Et dans la rivière on a plongé
Oh on est parti à la rivière
Puis j'ai mis Mary enceinte
Et mec c'était top a-t-elle écrit
Et pour mes dix-neuf ans j'ai eu
Ma carte du syndicat et un manteau de marié
On est allé au tribunal
Et le juge a mis fin au rêve
Ni sourire le jour du mariage
Ni père menant sa fille à l'autel
Ni fleurs ni robe de mariée
Cette nuit-là on est allé à la rivière
Et dans la rivière on a plongé
Oh on est bien parti à la rivière
J'ai bossé dans le bâtiment pour la Johnstown Company
Mais y a pas eu trop de boulot dernièrement
A cause de l'économie et tout ça
Et là toutes ces choses semblant si importantes
Bin M'sieur elles sont parties comme volutes en l'air
Maintenant je fais comme si je ne rappelle pas
Et Mary fait comme si elle s'en foutait
Mais je me rappelle quand on prenait la voiture de mon frère
Son corps bronzé et mouillé dans l'eau du réservoir
Le soir sur la rive je m'allongeais éveillé
Je la tenais toute proche juste pour la sentir respirer
Maintenant ces souvenirs reviennent me hanter
Ils me hantent telle une malédiction
Un rêve est-il un mensonge
S'il ne devient pas réalité
Ou est-ce quelque chose de pire
Qui me fait aller à la rivière
Pourtant je sais qu'il n'y a plus d'eau
Qui me fait aller à la rivière ce soir
A la rivière
Ma chérie et moi
Oh on est parti à la rivière.



2 versions Springsteen + 8 covers :

Bruce Springsteen - The River
I come from down in the valley
Where mister when you're young
They bring you up to do like your daddy done
Me and Mary we met in high school
When she was just seventeen
We'd ride out of this valley
Down to where the fields were green
We'd go down to the river
And into the river we'd dive
Oh down to the river we'd ride
Then I got Mary pregnant
And man that was all she wrote
And for my nineteenth birthday
I got a union card and a wedding coat
We went down to the courthouse
And the judge put it all to rest
No wedding day smiles no walk down the aisle
No flowers no wedding dress
That night we went down to the river
And into the river we'd dive
Oh down to the river we did ride, yeah yeah
I got a job working construction for the Johnstown Company
But lately there ain't been much work on account of the economy
Now all them things that seemed so important
Well Mister they vanished right into the air
Now I just act like I don't remember
Mary acts like she don't care
But I remember us riding in my brother's car
Her body tan and wet down at the reservoir
At night on them banks I'd lie awake
And pull her close just to feel each breath she'd take
Now those memories come back to haunt me
They haunt me like a curse
Is a dream a lie if it don't come true
Or is it something worse
That sends me down to the river
Though I know the river is dry
That sends me down to the river tonight, yeah
Down to the river
My baby and I
Oh down to the river we ride, oh.