Burning of the Midnight Lamp a été écrit par Jimi Hendrix en 1968 et fait partie de l'album Electric Ladyland.
Burning of the Midnight Lampis a Jimi Hendrix song in his 1968 Electric Ladyland album.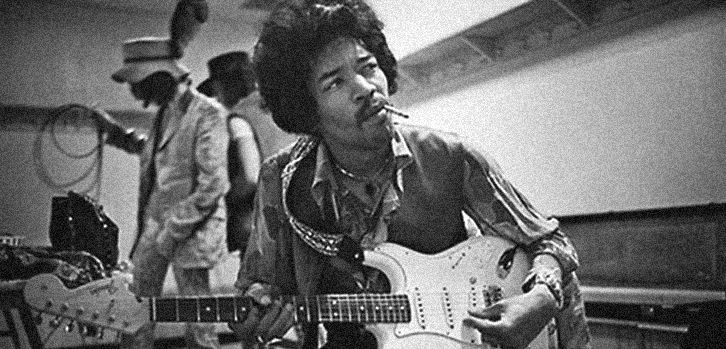 Hendrix est censé avoir parlé de cette chanson en ces termes : "Il y a là des choses très personnelles. Mais je suppose que tout le monde peut ressentir ce que ça fait quand vous vous déplacez tout le temps; quelle que que soit votre adresse, il n'y a nulle part qui soit chez soi. Cette sensation d'un homme dans une vieille petite maison au milieu d'un désert où il trime jusque tard dans la nuit... On ne veut pas toujours que les paroles parlent de vous-même, mais c'est le cas ici."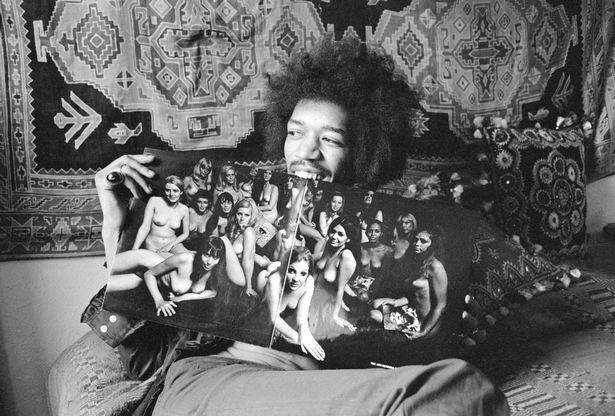 Hendrix is meant to have said the following about this song : "There are some very personal things in there. But I think everyone can understand the feeling when you're travelling that no matter what your address there is no place you can call home. The feeling of a man in a little old house in the middle of a desert where he is burning the midnight lamp... you don't mean for things to be personal all the time, but it is."

Jimi Hendrix - A Trimer tard dans la Nuit
La mâtinée est morte
Et la journée l'est aussi
Il n'y a plus rien ici à rencontrer
Hormis la lune de velours
Toute la solitude que j'ai ressentie ce jour
C'est un petit peu plus qu'il n'en faut
Pour qu'un homme veuille en finir
Et je continue
A trimer tard dans la nuit
Seul
Ton portrait souriant
Est toujours accroché à mon mur froncé
Ca ne me gène vraiment pas, vraiment pas du tout
C'est juste cette poussière qui tombe sans cesse
Qui rend ma vue si difficile
Cette boucle d'oreille trainant par terre
Faisant froidement face à la porte
Je continue
A trimer tard dans la nuit
Mon dieu, seul
La solitude est si pesante
Me voilà assis donc à regarder
La même vieille cheminée
Me tenant prêt pour la même vieille explosion
Qui me traverse l'esprit
Et assez vite l'avenir nous parlera
Du cirque dans le puits aux souhaits
Et de quelqu'un qui fera mon négoce
Quelqu'un pour faire sonner mon glas
Et je continue
A trimer tard dans la nuit
Mon dieu, seul
Chérie, n'entends-tu pas mon appel
Si seul
Mon esprit va devoir se laisser emporter
Seul.
Jimi Hendrix - Burning of the Midnight Lamp
The morning is dead
And the day is, too
There's nothing left here to meet me
But the velvet moon
All my loneliness I have felt today
It's like a little more than enough
To make a man throw himself away
And I continue
To burn the midnight lamp
Alone
Now the smiling portrait of you
Is still hangin' on my frowning wall
It really doesn't, really doesn't bother me too much at all
It's just the ever falling dust
That makes it so hard for me to see
That forgotten earring layin' on the floor
Facing coldly towards the door
I continue
To burn the midnight lamp
Lord, alone
Loneliness is such a drag
So here I sit to face
That same old fire place
Gettin' ready for the same old explosion
Goin' through my mind
And soon enough time will tell,
About the circus in the wishing well
And someone who will buy and sell for me
Someone to toll my bell
And I continue
To burn this old lamp
Lord, alone
Darlin' can't ya hear me callin' you?
So lonely
Gonna have to blow my mind
Lonely.