Who Needs The Peace Corps ? is a song by Frank Zappa in his 1968 album called We're Only In It For The Money, which satirizes politics in general and the hippie subculture in particular. The album cover pastiches the Sergeant Lonely Hearts Club Band album of the Beatles released the previous year.

Who Needs The Peace Corps ? est un titre de Frank Zappa dans son album We're Only In It For The Money (On est dans ce biz que pour le fric) sorti en 1968, qui est une satire de la politique en général et de la contre-culture hippie en particulier. La pochette de l'album est un pastiche de l'album des Beatles sorti l'année précédente, Sergeant Lonely Hearts Club Band.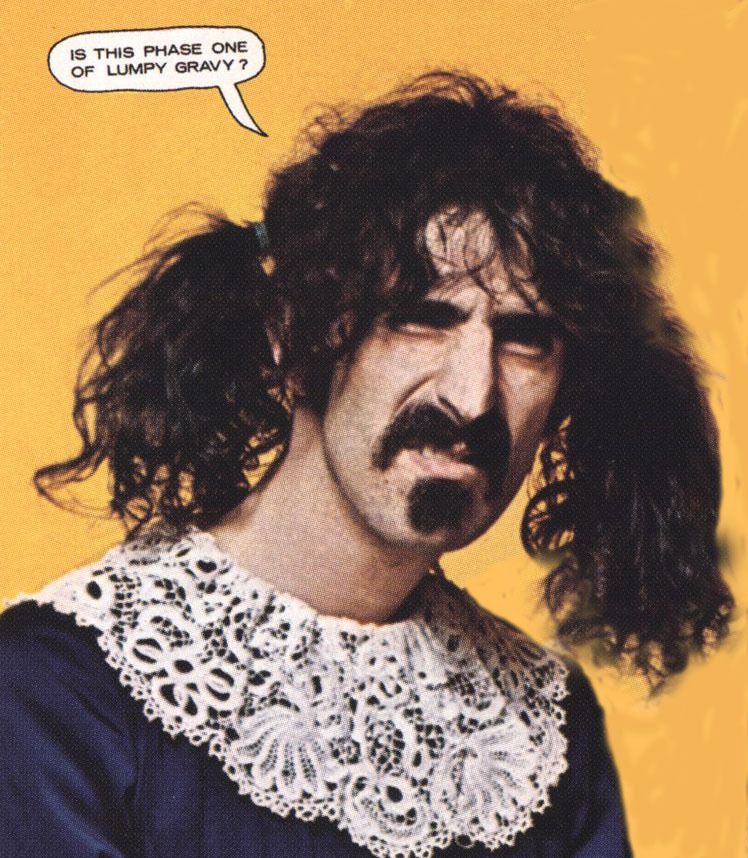 The Peace Corps was created by the US president JF Kennedy in 1961 on a voluntary basis; its mission was, I quote : "To promote world peace and friendship through a Peace Corps, which shall make available to interested countries and areas men and women of the United States qualified for service abroad and willing to serve, under conditions of hardship if necessary, to help the peoples of such countries and areas in meeting their needs for trained manpower".

Les Peace Corps (Troupes de la Paix) ont été créées par le président JF Kennedy en 1961, sur la base de l'engagement volontaire. Elles avaient pour mission, je cite : "La promotion de la paix dans le monde et de l'amitié grâce aux Peace Corps, qui rendra accessible aux pays et régions qui le souhaitent une main d'oeuvre qualifiée d'hommes et de femmes américains pour servir dans ces pays, si nécessaire dans des conditions de misère, afin de les aider à remplir leurs besoins en main d'oeuvre qualifiée".
Owsley is an area of Frisco. Owsley est un quartier de Frisco.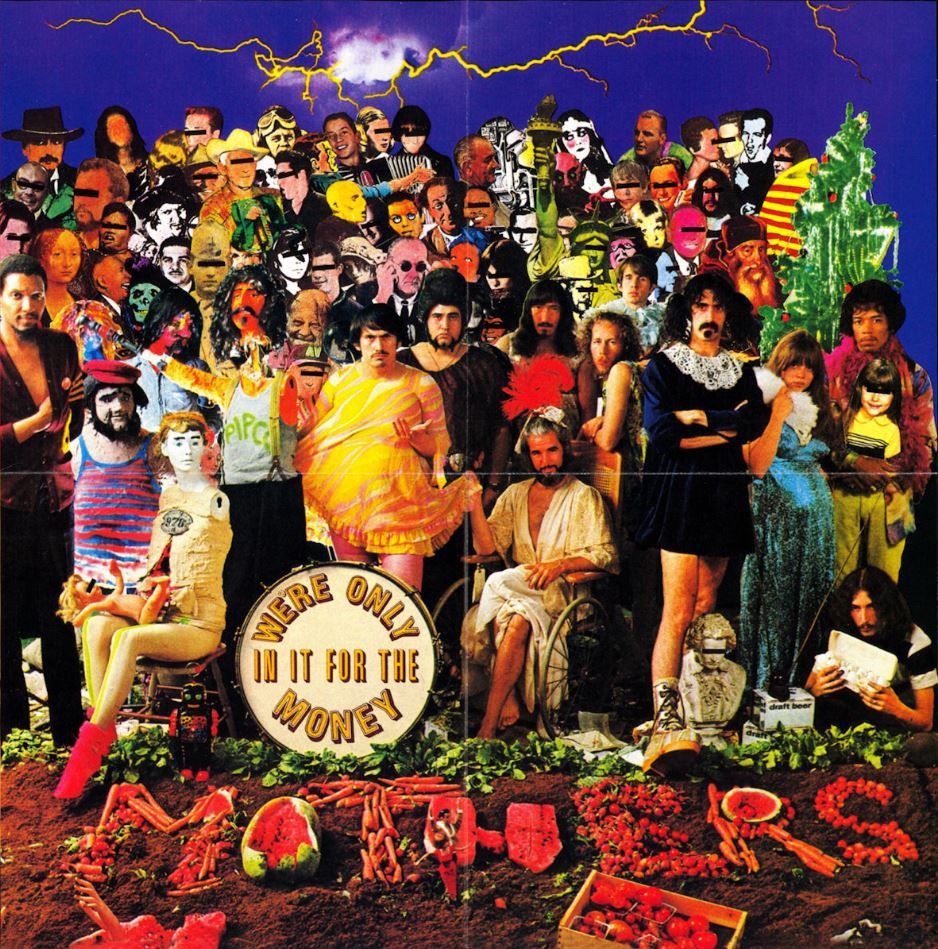 Frank Zappa - Who Needs The Peace Corps ?
Qu'est-ce qui vaut le coup d'être vécu ?
Qui donc a besoin des Peace Corps ?
J'crois que je vais VIRER BEATNIK
Je vais aller à San Francisco
M'acheter une perruque et dormir
A même le sol dans Owsley
J'suis passé devant le marchand de perruques
J'ai été dansé au Fillmore Club
Je suis complètement raide déchiré
Je suis un hippie et je prends des trips
Je me fais un trip bohème à moi tout seul
J'y reste une semaine et chope des morpions
Puis je prends le bus pour rentrer chez moi
Je suis vraiment qu'un bidon
Mais veuillez me pardonner
Car je suis raide stone
Chaque ville devrait avoir un lieu
Ou les hippies bidon se retrouvent
Des dongeons psychédéliques
Bourgeonnant dans chaque rue
VA A SAN FRANCISCO . . .

D'abord je vais m'acheter une perle
Et puis peut-être une lanière de cuir
Pour faire le tour de ma tête
Des plumes et des cloches
Et un livre de traditions indiennes
Je vais demander à la Chambre de Commerce
Comment me rendre à Haight Street
Et fumer une tonne de dope
Je vais traîner pieds nus
J'aurai toujours un reflet psychédélique dans les yeux
J'aimerai tout le monde
J'aimerai les flics pendant qu'ils me tabassent dans la rue
Je dormirai...
J'..., j'irai dans une maison
C'est, c'est ça que je ferai
J'irai dans une maison
Où il y a un groupe de rock & roll
Car les groupe vivent tous ensemble
Et je ferai partie d'un groupe de rock
Je serai leur road manager
Et je resterai là avec eux
Et je choperai les morpions
Mais ça me sera égal
Parce que...

Frank Zappa - Who Needs The Peace Corps?
What's there to live for?
Who needs the peace corps?
Think I'll just DROP OUT
I'll go to Frisco
Buy a wig & sleep
On Owsley's floor
Walked past the wig store
Danced at the Fillmore
I'm completely stoned
I'm hippy & I'm trippy
I'm a gypsy on my own
I'll stay a week & get the crabs &
Take a bus back home
I'm really just a phony
But forgive me
'Cause I'm stoned
Every town must have a place
Where phony hippies meet
Psychedelic dungeons
Popping up on every street
GO TO SAN FRANCISCO . . .

First I'll buy some beads
And then perhaps a leather band
To go around my head
Some feathers and bells
And a book of Indian lore
I will ask the Chamber Of Commerce
How to get to Haight Street
And smoke an awful lot of dope
I will wander around barefoot
I will have a psychedelic gleam in my eye at all times
I will love everyone
I will love the police as they kick the shit out of me on the street
I will sleep...
I will, I will go to a house
That's, that's what I will do
I will go to a house
Where there's a rock & roll band
'Cause the groups all live together
And I will join a rock & roll band
I will be their road manager
And I will stay there with them
And I will get the crabs
But I won't care
Because...