Bruce Springsteen - Streets of Philadelphia
20
févr.
2018

Streets of Philadelphia is a Bruce Springsteen song he wrote for the film called Philadelphia (1993). The whole film soundtrackwas released in 1994 as Philadelphia Official Soundtrack.

Streets of Philadelphia est une chanson de Bruce Springsteen écrite pour le film Philadelphia (1993). La B.O. entière est sortie en 1994 : Philadelphia Official Soundtrack.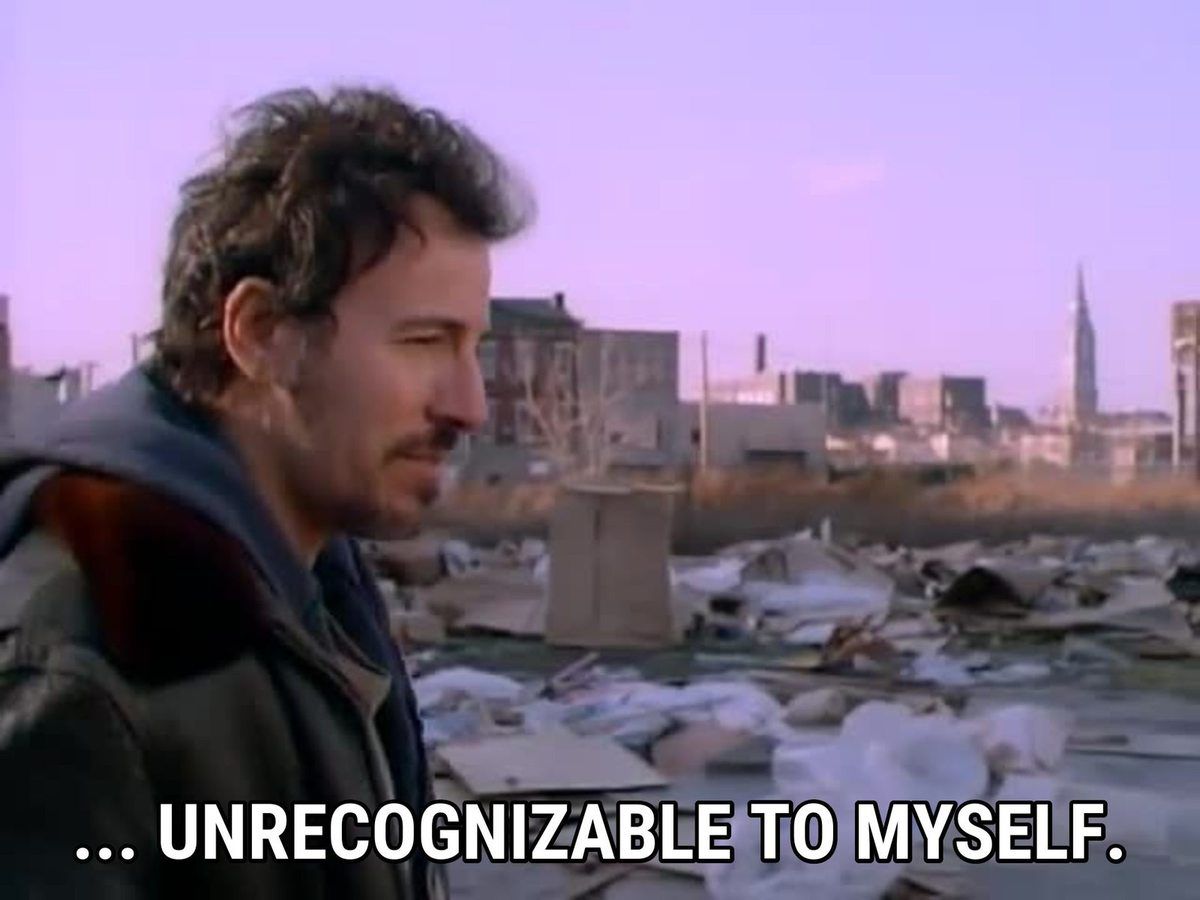 As the title song from the film Philadelphia, Bruce Springsteen's song paralleled the feelings that defined Tom Hanks's character, Andy: feelings of sadness, of grief, and of quiet acceptance. But where the song was appropriately sorrowful, it wasn't complacent or dismissive. Like the best of Springsteen's material, "Streets of Philadelphia" was observational but lent currency to those he was observing — his subjects weren't helpless victims, but active participants in their own lives. This was a powerful message in 1993, when mainstream discourse about HIV/AIDS was limited to dialogue in movies like this one. Springsteen's song reflects the feeling of the era, as opposed to its conversations or misconceptions, which makes it timeless.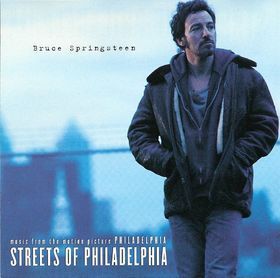 Cette chanson-titre de Bruce Springsteen pour le film Philadelphia fait un parallèle entre ce que ressent Andy (joué par Tom Hanks), d'une part la tristesse et la douleur, d'autre part la fatalité et l'acceptation de son sort. Si la chanson est justement triste, elle n'est ni complaisante ni dédaigneuse. Comme souvent avec Springsteen, Streets of Philadelphia décrit la situation et donne corps à ce qu'il observe : ces gens ne sont pas des victimes qui n'en peuvent mais, mais des acteurs de leur propre vie. C'était un message fort en 1993, quand o ne parlait du SIDA que dans les dialogues de films comme celui-ci. Cette chanson retransmet comment les choses étaient perçues à l'époque, à l'opposé des idées fausses colportées dans les conversations, ce qui la rend éternelle.
Bruce Springsteen - Les Rues De Philadelphie
J'étais meurtri et complètement ravagé
Et ne pouvais dire ce que je ressentais
A moi-même devenu méconnaissable
J'ai vu mon reflet dans une vitre
Je ne reconnaissais pas mon propre visage
Oh frère, vas-tu me laisser ainsi dépérir
Dans les rues de Philadelphie
J'ai longé l'avenue à en avoir des jambes de béton
J'ai entendu les voix de mes amis disparus et partis
La nuit, je pouvais entendre le sang dans mes veines
Tout aussi noir et bruissant que la pluie
Dans les rues de Philadelphie
Aucun ange ne viendra m'accueillir
Il n'y a seulement que toi et moi mon ami
Et mes vêtements ne me vont plus
J'ai marché plus de mille kilomètres
Simplement pour changer de corps
La nuit est tombée, je suis allongé
Je me sens disparaître
Accueille-moi frère de ton traître baiser
Ou allons-nous nous laisser tomber ainsi
Dans les rues de Philadelphie.


Bruce Springsteen - Streets of Philadelphia
I was bruised and battered
And I couldn't tell what I felt
I was unrecognizable to myself
Saw my reflection in a window
I didn't know my own face
Oh brother are you gonna leave me wasting away
On the streets of Philadelphia
I walked the avenue till my legs felt like stone
I heard the voices of friends vanished and gone
At night I could hear the blood in my veins
Just as black and whispering as the rain
On the streets of Philadelphia
Ain't no angel gonna greet me
It's just you and I my friend
And my clothes don't fit me no more
I walked a thousand miles just to slip this skin
The night has fallen, I'm lyin' awake
I can feel myself fading away
So receive me brother with your faithless kiss
Or will we leave each other alone like this
On the streets of Philadelphia.