Street 66 is a song by Linton Kwesi Johnson, realeased in his Bass Culture album in 1980.

Street 66 est une chanson de Linton Kwesi Johnson parue dans son album Bass Culture en 1980.


I see this as one of the best music album design cover ever :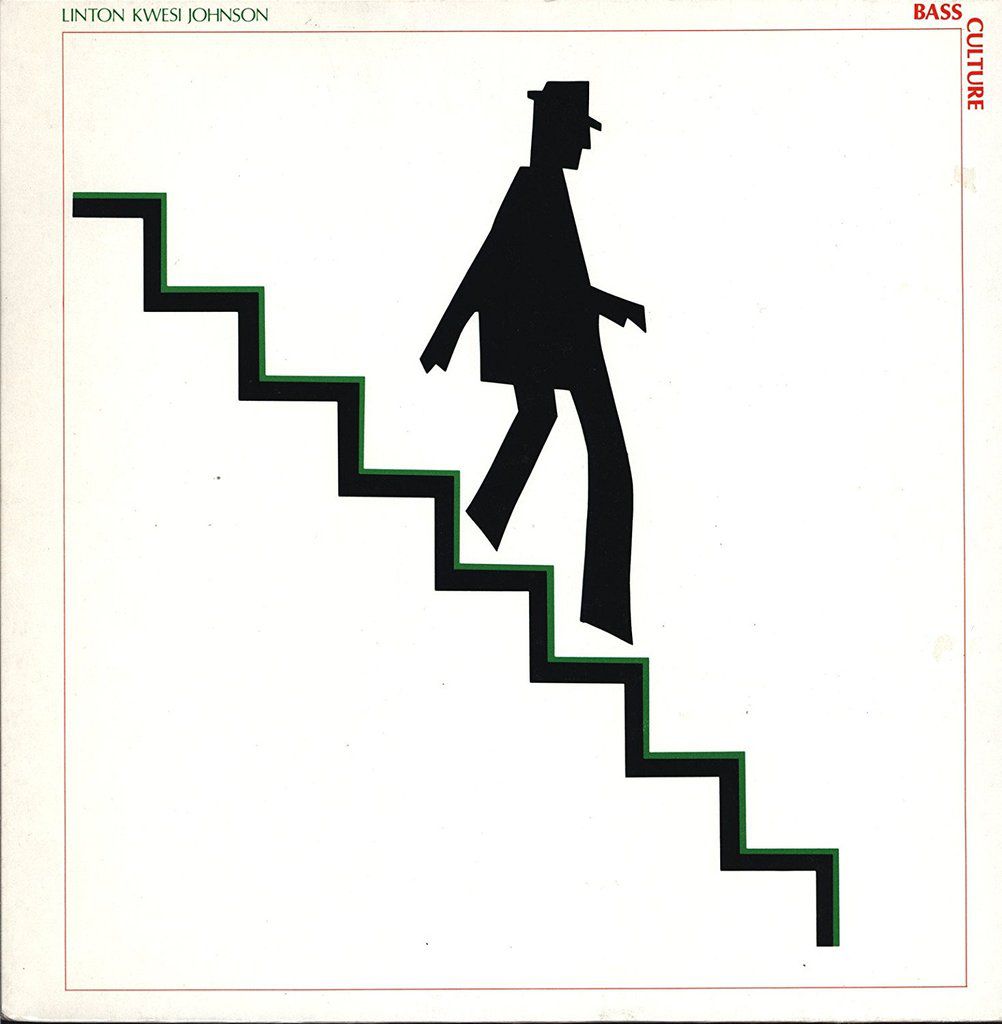 The music is seen as an actual and metaphorical source of vindication and identity - renewing, enabling, and strengthening, as in "Street 66:"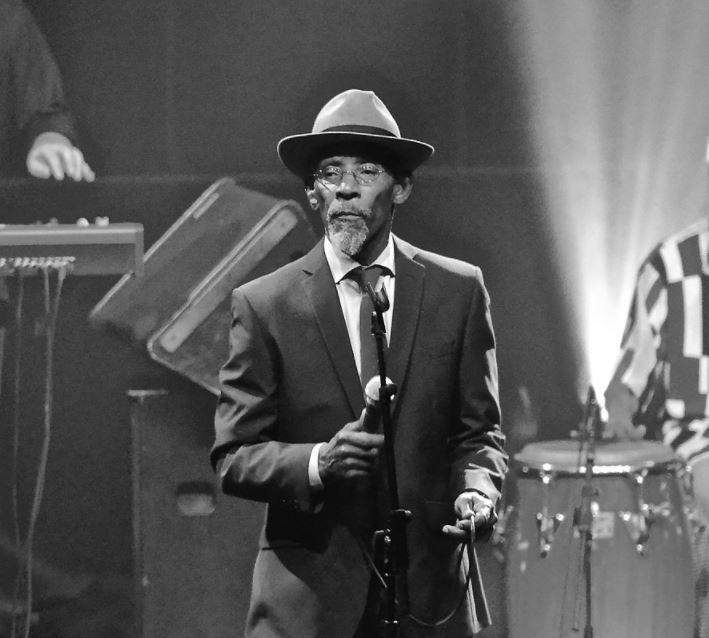 Linton Kwesi Johnson - Au N° 66
La pièce était sombre, avec la poussière
Volant doucement; il était six heures
Lampe à charbon, la vue s'assombrissait
On entendait un flow de musique douce
Et père et fils avaient l'esprit empourpré
Rouge, vert, rouge, vert, voilà la scène
Personne ne dansait mais plutôt sautait et bougeait
Avec la vivacité de ceux qui se sentent dans leur droit
Donne forme à ce son, en s'effondrant
En faisant un geste, assez durement
Car quand la musique a rencontré I-Tops
J'ai en ai senti la piqûre, en savait le choc
J'ai dû faire avec et surmonter ce rocher
De ce rocher viendra un rythme plus vert
Plus effrayant encore que celui de la brise de la gloire
La violence vibrionnante est notre seul recours
Dansant sur le rythme vert
La sèchresse et la racine sèche sorties
Le puissant poète I-Roy était au bout du fil
Western joua un skank-beat et chacun a ri
Lui s'est senti bien, j'en ai peur
Street 66, a dit l'homme en question
Tout policier qui vient là
Recevra des rouleaux de PQ
Yea man, tout une pile de rouleaux
Les heures sonnent, le lieu reste serein
Quand alors soudainement
Bam ban bam, l'on frappe à la porte
Qui est-ce ? demande Western dans son droit
Ouvez, c'est la police, ouvrez !
Quelle est l'adresse que vous cherchez ?
Le numéro 66, allez, ouvrez !
Western, se sentant droit et fier
Répondit : Oui, c'est bien le 66 ici
Entrez donc et mettez des patins.
Autres chansons de Linton Kwesi Johnson que j'ai traduites :
Linton Kwesi Johnson - Street 66
Di room woz dark-dusk howlin' softly
Six-a-clack
Charcoal lite defying site woz
Movin' black
Di sound woz muzik mellow steady flow
And man-son mind jus mystic red
Green, red, green... pure scene
No man would dance but leap and shake
That sharp through feeling right
Shape that sound, tumbling down
Making movement, ruff enuff
'Cause when the music met I-tops
I felt the sting, knew the shock, yeah,
Had to do and ride the rock
Outta dis rock shall come a greener riddim
Even more dread than what the breeze of glory bred
Vibrating violence is our only move
Rocking with green rhythm
The drought and dry root out
Di metey poet I-Roy woz on di wire
Western did a skank and each man lawf
Him feeling irie, dread I
Street 66, di said man said
Any policeman come yah
Will get some righteous raas klaat licks
Yea man, whole heap a kicks
Hours beat di scene movin rite
When all of a sudden
Bam bam bam a knockin pan di door
Who's dat aked Western feelin rite
Open up ! It's the police ! Open up !
What address do you want ?
Number 66 ! Come on, open up !
Western, feeling high reply
Yes dis is street 66
Step rite in an tek one's licks.!