Mr Tambourine Man a été écrit par Bob Dylan dans son album Bringing It All Back Home en 1965.

Mr Tambourine Man is a Bob Dylan song in his 1965 album Bringing It All Back Home.
The Byrds ont repris le titre la même année. The Byrds also recorded a version of the song that they released in the same year.

Le sens des paroles a donné de nombreuses interprétations : une éloge d'un trip au LSD, un appel à la muse inspiratrice du chanteur, des considérations quant aux attentes du public, ainsi que des interprétations religieuses.
En 1985, Dylan a précisé que le titre du texte était inspiré par Bruce Langhorne, le musicien folk qui l'accompagnait lors de l'enregistrement. "Il avait cette percussion gigantesque", Dylan se souvenait. "Grande comme une roue de train. Il a joué de cet instrument, et j'ai gardé en tête cette image."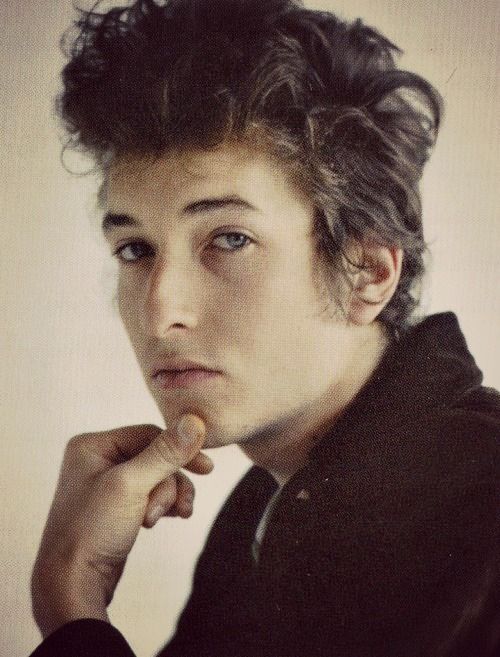 Interpretations of the lyrics vary a lot, they have included a paean to drugs such as LSD, a call to the singer's muse, a reflection of the audience's demands on the singer, and also religious interpretations.
In 1985, Dylan insisted it was inspired by Bruce Langhorne, the folk musician who accompanied him on guitar during the recording of the song. "He had this gigantic tambourine," Dylan remembered. "It was as big as a wagon wheel. He was playing, and this vision of him playing this tambourine just stuck in my mind."

On interpretation :

http://bob-dylan.org.uk/archives/1133
http://www.rollingstone.com/music/news/mr-tambourine-man-bob-dylan
Bob Dylan - Mr Tambourine Man
Hey Mr Tambourine Man, joue-moi une chanson
Je n'ai pas envie de dormir et nulle part où aller
Hey Mr Tambourine Man, joue-moi une chanson
En ce matin tintinnabulant je suivrai tes pas
Bien que je sache que cet empire vespéral
Est redevenu le sable qui m'a glissé des doigts
Cela m'a ici aveuglé mais toujours pas endormi
Ma fatigue me sidère, je reste debout, marqué
Sans personne qui rencontrer
Et la vieille rue vide est trop morne pour rêver
Hey Mr Tambourine Man, joue-moi une chanson
Je n'ai pas envie de dormir et nulle part où aller
Hey Mr Tambourine Man, joue-moi une chanson
En ce matin tintinnabulant je suivrai tes pas
Fais-moi voyager sur ton magique bateau secoué
On m'a privé de mon esprit, mes mains n'ont plus prise
Et mes orteils trop engourdis pour faire un pas
Je m'attends à ce que mes talons de botte vagabondent
Je suis prêt à aller au hasard, suis prêt à disparaître
En ma propre parade, montre-moi ta danse envoûtante
Je te promets de succomber à son charme
Hey Mr Tambourine Man, joue-moi une chanson
Je n'ai pas envie de dormir et nulle part où aller
Hey Mr Tambourine Man, joue-moi une chanson
En ce matin tintinnabulant je suivrai tes pas
Peut-être entends-tu rire et follement tourner sous le soleil
Mais cela ne vise personne, c'est juste une échappatoire
Il n'est d'obstacles devant nous hormis le ciel
Et si tu entends de vagues restes de rimes sautillant
Au rythme de ton tambourin, ce n'est qu'un clown dépenaillé
Auquel je ne prêterais aucune attention
Ce n'est qu'une ombre après laquelle tu le vois courir
Hey Mr Tambourine Man, joue-moi une chanson
Je n'ai pas envie de dormir et nulle part où aller
Hey Mr Tambourine Man, joue-moi une chanson
En ce matin tintinnabulant je suivrai tes pas
Fais-moi disparaître dans les ronds de fumée de mon esprit
En les ruines brumeuses du temps, bien au-delà des feuilles gelées
Dans les arbres apeurés, hantés, vers la plage ventée
Hors de l'atteinte vicieuse du chagrin fou
Oui, danser sous un ciel de diamant avec une main saluant librement
Qui se détache sur la mer, encerclée de sables en cirque
Avec toute mémoire et destin noyés loin sous les vagues
Laisse moi oublier aujourd'hui jusqu'à demain
Hey Mr Tambourine Man, joue-moi une chanson
Je n'ai pas envie de dormir et nulle part où aller
Hey Mr Tambourine Man, joue-moi une chanson
En ce matin tintinnabulant je suivrai tes pas.

studio :
Bob Dylan - Mr. Tambourine Man
Hey! Mr. Tambourine Man, play a song for me
I'm not sleepy and there is no place I'm going to
Hey! Mr. Tambourine Man, play a song for me
In the jingle jangle morning I'll come followin' you
Though I know that evenin's empire has returned into sand
Vanished from my hand
Left me blindly here to stand but still not sleeping
My weariness amazes me, I'm branded on my feet
I have no one to meet
And the ancient empty street's too dead for dreaming
Hey! Mr. Tambourine Man, play a song for me
I'm not sleepy and there is no place I'm going to
Hey! Mr. Tambourine Man, play a song for me
In the jingle jangle morning I'll come followin' you
Take me on a trip upon your magic swirlin' ship
My senses have been stripped, my hands can't feel to grip
My toes too numb to step
Wait only for my boot heels to be wanderin'
I'm ready to go anywhere, I'm ready for to fade
Into my own parade, cast your dancing spell my way
I promise to go under it
Hey! Mr. Tambourine Man, play a song for me
I'm not sleepy and there is no place I'm going to
Hey! Mr. Tambourine Man, play a song for me
In the jingle jangle morning I'll come followin' you
Though you might hear laughin', spinnin', swingin' madly across the sun
It's not aimed at anyone, it's just escapin' on the run
And but for the sky there are no fences facin'
And if you hear vague traces of skippin' reels of rhyme
To your tambourine in time, it's just a ragged clown behind
I wouldn't pay it any mind
It's just a shadow you're seein' that he's chasing
Hey! Mr. Tambourine Man, play a song for me
I'm not sleepy and there is no place I'm going to
Hey! Mr. Tambourine Man, play a song for me
In the jingle jangle morning I'll come followin' you
Then take me disappearin' through the smoke rings of my mind
Down the foggy ruins of time, far past the frozen leaves
The haunted, frightened trees, out to the windy beach
Far from the twisted reach of crazy sorrow
Yes, to dance beneath the diamond sky with one hand waving free
Silhouetted by the sea, circled by the circus sands
With all memory and fate driven deep beneath the waves
Let me forget about today until tomorrow
Hey! Mr. Tambourine Man, play a song for me
I'm not sleepy and there is no place I'm going to
Hey! Mr. Tambourine Man, play a song for me
v cIn the jingle jangle morning I'll come followin' you