Walk On By a été écrit par Burt Bacharach and Hal David pour Dionne Warwick. Les meilleures reprises ont été faites par Isaac Hayes et The Stranglers. C'est grâce à ces derniers que j'ai découvert la chanson, d'où mon choix de la classer "Stranglers". Elle est parue dans leur album Black And White en 1978.


The Stranglers in Highgate cimetery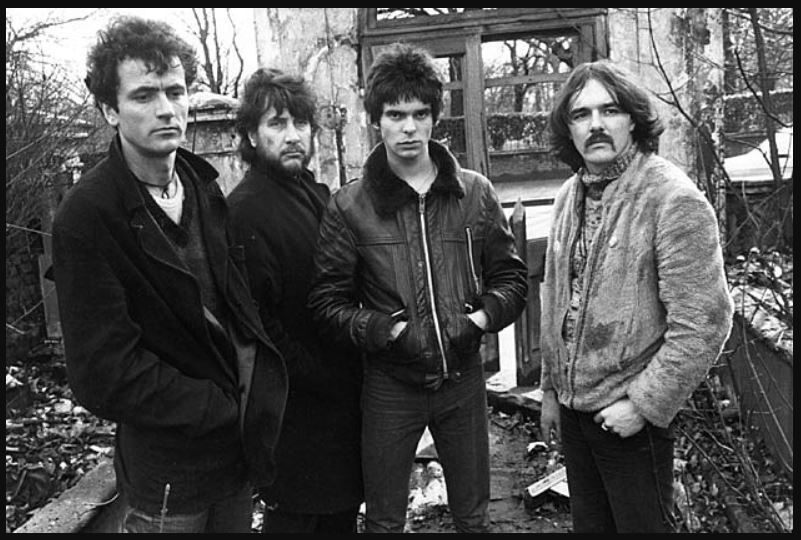 This 1964 song was written by Burt Bacharach and Hal David for Dionne Warwick. The best covers were by Isaac Hayes and The Stranglers, and it's with the latter ones I discovered this song. Hence my labelling it here a Stranglers song. Is me blog after all. That was in their Black And White LP in 1978.



The Stranglers - Walk On By
Si tu me vois marcher dans la rue
Et que je commence à pleurer
Chaque fois qu'on se croise
Passe ton chemin
Fais-moi croire
Que tu ne vois pas mes larmes
Laisse moi juste faire mon deuil
En privé car chaque fois que je te vois
Je fonds en larmes
Et passe ton chemin
(Sans t'arrêter)
Et passe ton chemin
(Sans t'arrêter)
Et passe ton chemin
Je ne me remets pas de t'avoir perdue
Et donc si j'ai l'air brisé et déprimé
Passe ton chemin, passe ton chemin
Fierté stupide
C'est tout ce qu'il me reste
Alors laisse-moi me terrer
Les larmes et la tristesse que tu m'as causées
Quand tu m'as quitté...
Passe ton chemin
(Sans t'arrêter)
Passe ton chemin, passe ton chemin
Fierté stupide
C'est tout ce qu'il me reste
Alors laisse-moi me terrer
Les larmes et la tristesse que tu m'as causées
Quand tu m'as quitté...
Passe ton chemin
(Sans t'arrêter)
Et passe ton chemin
(Sans t'arrêter)
Et passe ton chemin
(Sans t'arrêter).


The Stranglers studio 1978 :
The Stranglers -Walk On By
If you see me walking down the street
And I start to cry each time we meet
Walk on by, walk on by
Make believe
That you don't see the tears
Just let me grieve
In private 'cause each time I see you
I break down and cry
And walk on by
(Don't stop)
And walk on by
(Don't stop)
And walk on by
I just can't get over losing you
And so if I seem broken and blue
Walk on by, walk on by
Foolish pride
Is all that I have left
So let me hide
The tears and the sadness you gave me
When you said goodbye
Walk on by
And walk on by
And walk by
(Don't stop)
Walk on by, walk on by
Foolish pride
Is all that I have left
So let me hide
The tears and the sadness you gave me
When you said goodbye
Walk on by
(Don't stop)
And walk on by
(Don't stop)
And walk by
(Don't stop)