The Magnificent Seven est un titre du double album de The Clash, Sandinista en 1980.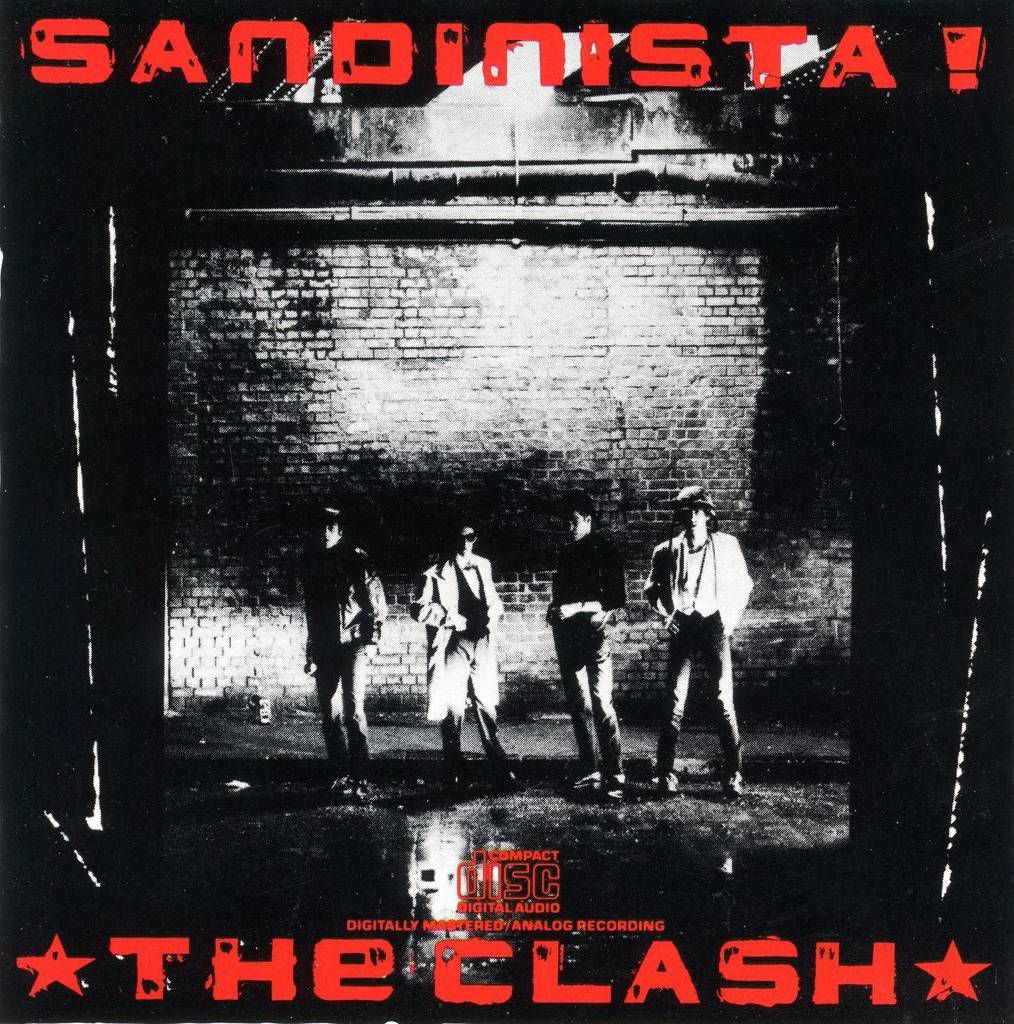 The Magnificent Seven is a song by The Clash in their Sandinista double LP in 1980.


Le titre de la chanson vient directement du film du même nom réalisé en 1960 par John Sturgess. Le texte parle de l'emmerdante routine d'une journée de travail et des distractions possibles pour la rendre moins ennuyeuse, sous la forme d'un proto-rap blanc, les Clash ayant entendu à NYC Grand Master Flash et autres prémisses du genre.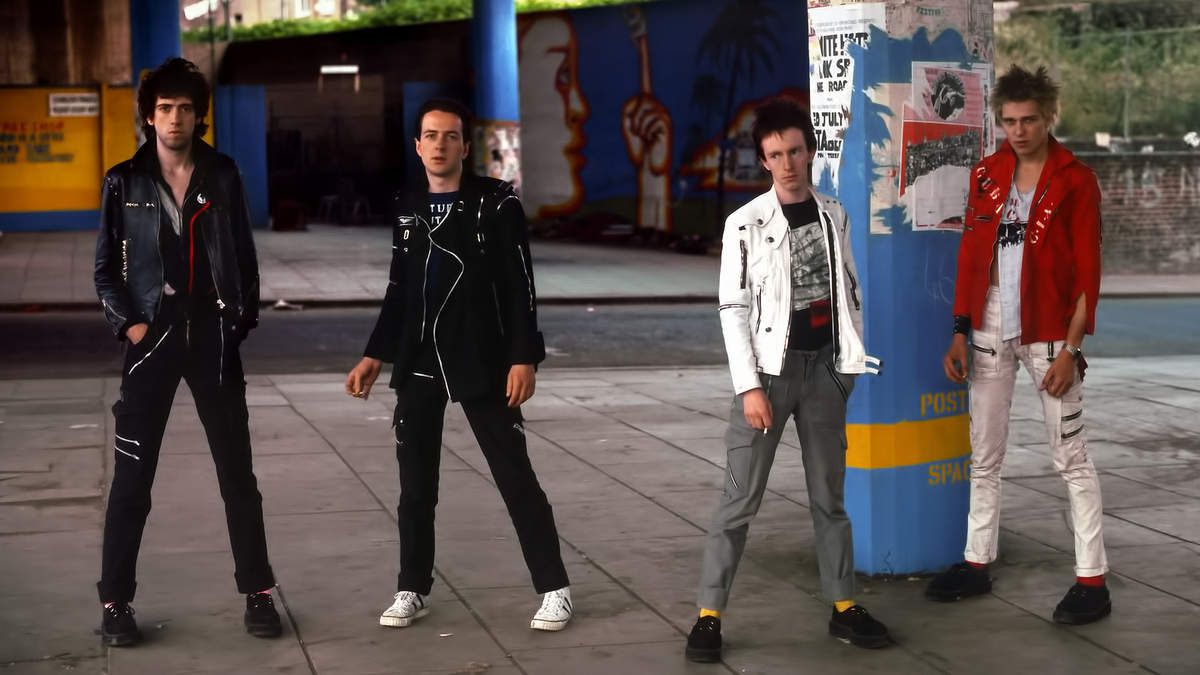 The song title is taken after the 1960 John Sturgess film of the same name. They sing about the dead boring routine of a day's job and how one can entertain oneself by other stuff, be it news info or sheer imagination. The form is a sort of proto-rap, as they just had heard Grand Master Flash and other such guys in NYC.

The Clash - Les Sept Magnifiques
(Ne t'arrête jamais
Assez longtemps pour repartir
Mets ta voiture au point mort)
Dring ! Dring ! il est 7h du mat !
Bouge-toi c'est reparti
Eau froide sur le visage
Te ramène à cet affreux moment
Au turbin les négociants et vous les banquiers aussi
Tu dois te lever et apprendre ces règles
Le présentateur météo et le chef fou
L'un annonce le soleil, l'autre la neige fondue
Le matin, la FM et l'après-midi aussi
En nous dansant cette boogaloo
Ça te fait te lever et te fais bouger
Mais combien de temps tu vas tenir ?
Envoie du Honda, envoie du Sony
Si bradé et vraiment bidon
Dollars de Hong-Kong et centimes d'Inde
Livres sterlings et pennys eskimo
Vous tous ! Quoi ?
Vous arrêtez pas ! Donnez-vous à fond !
Vous tous ! Quoi ?
Vous arrêtez pas ! Yeah !
Bosser pour être augmenté, je préfère être à ma place
Emmener mon bébé vers la sophistiation
Elle a vu les pubs, elle les trouve bien
Mieux vaut bosser dur - j'en ai vu le prix
Tnt pis si c'est l'heure de prendre le bus
On doit bosser- et tu es des notres
Le temps est au ralenti au travail
Les minutes trainent et les heures sursautent
"Quand pourrai-je leur dire c'que j'fais ?
Dans une seconde, meeec... vas-y balance ! "
Fais un sal-sal-sal-salut au boos
C'est notre profit, c'est sa perte
D't'façons l'heure du déjeuner a sonné
Prends une heure et fais c'que t'as à faire !
Cheeseboïrger !
Quesqu'on a pour se marrer ?
Les policiers cognant les gitans sur le trottoir
Maintenant les news - suis un peu là !
Alunissage du congrès de dentistes
Un mafieux italien flingue un homard
Les restos fruits de mer partent en vrille
Une voiture dans le frigo
Ou un frigo dans la voiture ?
Comme font les cowboys - à la TV
Vous tous ! Quoi ? Vous arrêtez pas ! OK ?
Repars bosser et fais-toi encore suer
Le soleil va couler et on sortira par la porte
Ç'est mauvais pour l'homme de bosser dans des cages
Il traine en ville, et y boit son salaire
Tu te fais du mouron et tu en sues
Mais t'as vu que tu n'en tires rien ?
Ne t'arrêtes-tu jamais assez longtemps pour repartir ?
Pour mettre ta voiture au point mort ?
Karlo Marx et Friedrich Engels
Arrivaient à la caisse de la supérette
Marx était fauché - mais il savait quoi faire
Engels lui a prêté les sous nécessaires
Quesqu'on a là ? Yo-hoo, magnificence ! ! !
Luther King et Mahatma Gandhi
Sont allés au parc pour voir où en était la partie
Mais ils se sont fait assassiner par l'équipe d'en face
Qui a finit par gagner 50 à 0
Tu peux être honnête, tu peux mentir
T'auras la même récompense
Socrate et Milhous Nixon
Ont pris tous deux le même chemin - par la cuisine
Platon ou Rintintin
Qui était le plus connu pour les millions de milliard ?
Flash info : Un aspirateur a avalé la perruche
Ohhhh... bye-bye
Magnificence !!
Ç'tait putain de long, non ?


official video :


Mes autres traductions de The Clash :

http://www.rocktranslation.fr/tag/the%20clash/
The Clash - The Magnificent Seven
(Don't you ever stop
Long enough to start
Get your car out of that gear)
Ring! Ring! It's 7:00 A.M.!
Move y'self to go again
Cold water in the face
Brings you back to this awful place
Knuckle merchants and you bankers, too
Must get up an' learn those rules
Weather man and the crazy chief
One says sun and one says sleet
A.M., the F.M. the P.M. too
Churning out that boogaloo
Gets you up and gets you out
But how long can you keep it up?
Gimme Honda, Gimme Sony
So cheap and real phony
Hong Kong dollars and Indian cents
English pounds and Eskimo pence
You lot! What?
Don't stop! Give it all you got!
You lot! What?
Don't stop! Yeah!
Working for a rise, better my station
Take my baby to sophistication
She's seen the ads, she thinks it's nice
Better work hard - I seen the price
Never mind that it's time for the bus
We got to work - an' you're one of us
Clocks go slow in a place of work
Minutes drag and the hours jerk
"When can I tell 'em wot I do?
In a second, maaan...oright Chuck!"
Wave bub-bub-bub-bye to the boss
It's our profit, it's his loss
But anyway lunch bells ring
Take one hour and do your thanng!
Cheeesboiger!
What do we have for entertainment?
Cops kickin' Gypsies on the pavement
Now the news - snap to attention!
The lunar landing of the dentist convention
Italian mobster shoots a lobster
Seafood restaurant gets out of hand
A car in the fridge
Or a fridge in the car?
Like cowboys do - in T.V. land
You lot! What? Don't stop. Huh?
So get back to work an' sweat some more
The sun will sink an' we'll get out the door
It's no good for man to work in cages
Hits the town, he drinks his wages
You're frettin', you're sweatin'
But did you notice you ain't gettin'?
Don't you ever stop long enough to start?
To take your car outta that gear
Don't you ever stop long enough to start?
To get your car outta that gear
Karlo Marx and Fredrich Engels
Came to the checkout at the 7-11
Marx was skint - but he had sense
Engels lent him the necessary pence
What have we got? Yeh-o, magnificence!!
Luther King and Mahatma Gandhi
Went to the park to check on the game
But they was murdered by the other team
Who went on to win 50-nil
You can be true, you can be false
You be given the same reward
Socrates and Milhous Nixon
Both went the same way - through the kitchen
Plato the Greek or Rin Tin Tin
Who's more famous to the billion millions?
News Flash: Vacuum Cleaner Sucks Up Budgie
Oooohh...bub-bye
Magnificence!!
FUCKING LONG, INNIT?