Do The Strand est un titre de Roxy Music en 1973 dans leur album For Your Pleasure.

Do The Strand is a Roxy Music track in 1973 in their For Your Pleasure LP.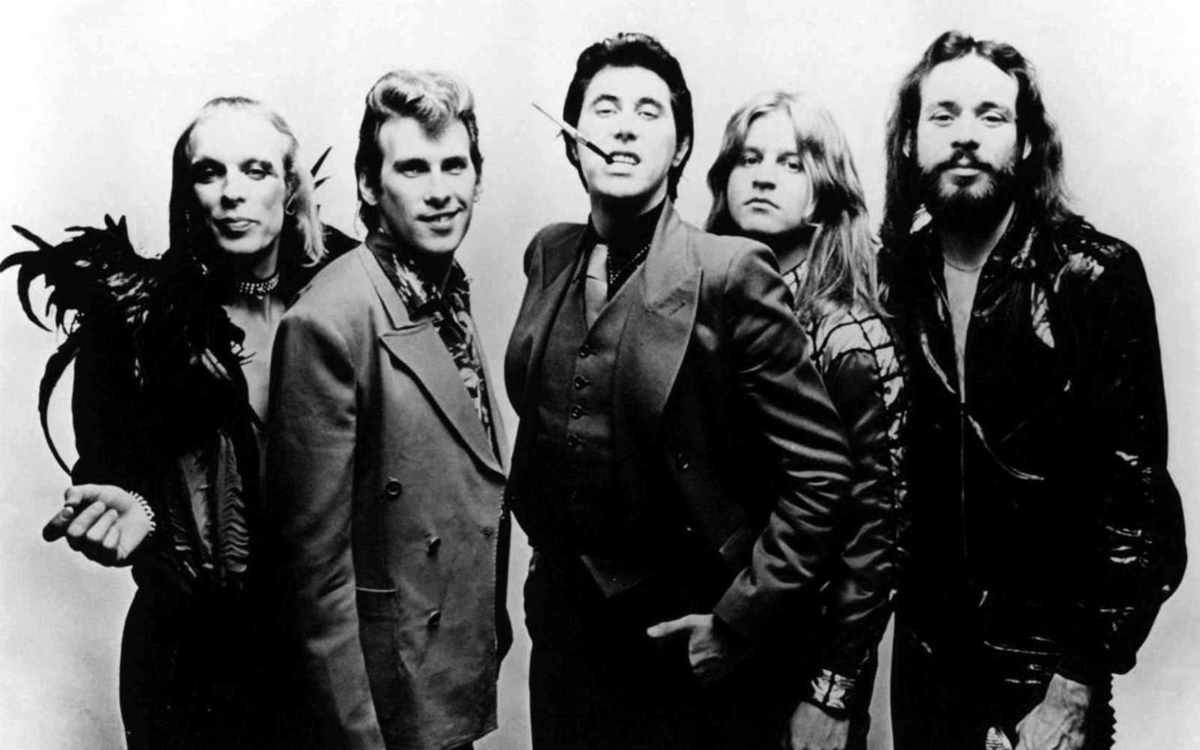 A l'instar des chansons tout à la gloire de telle ou telle danse du début des sixties, comme "The Twist", il fait l'éloge de la danse "The Strand". Dont le nom d'une pub pour les cigarettes Strand. Une rue de Londres s'appelle aussi The Strand, juste au sud de Covent Garden, et qui sépare les bars Qualino's au sud du Mabel's juste au dessus; cela ne sautait être sans rapport.

Les paroles incluent, comme l'a fait souvent Bryan Ferry, des références à l'art, comme le Sphinx, la Joconde, La Goulue, Lolita et le Guernica de Picasso. Bryan Ferry a dit de sa chanson que c'était la "danse de la vie", rappelant ainsi d'autres infatuations d'avant-garde pour des danses comme celle pour des Ballets Russes ou celle pour le Charleston, à l'époque du Jazz Age.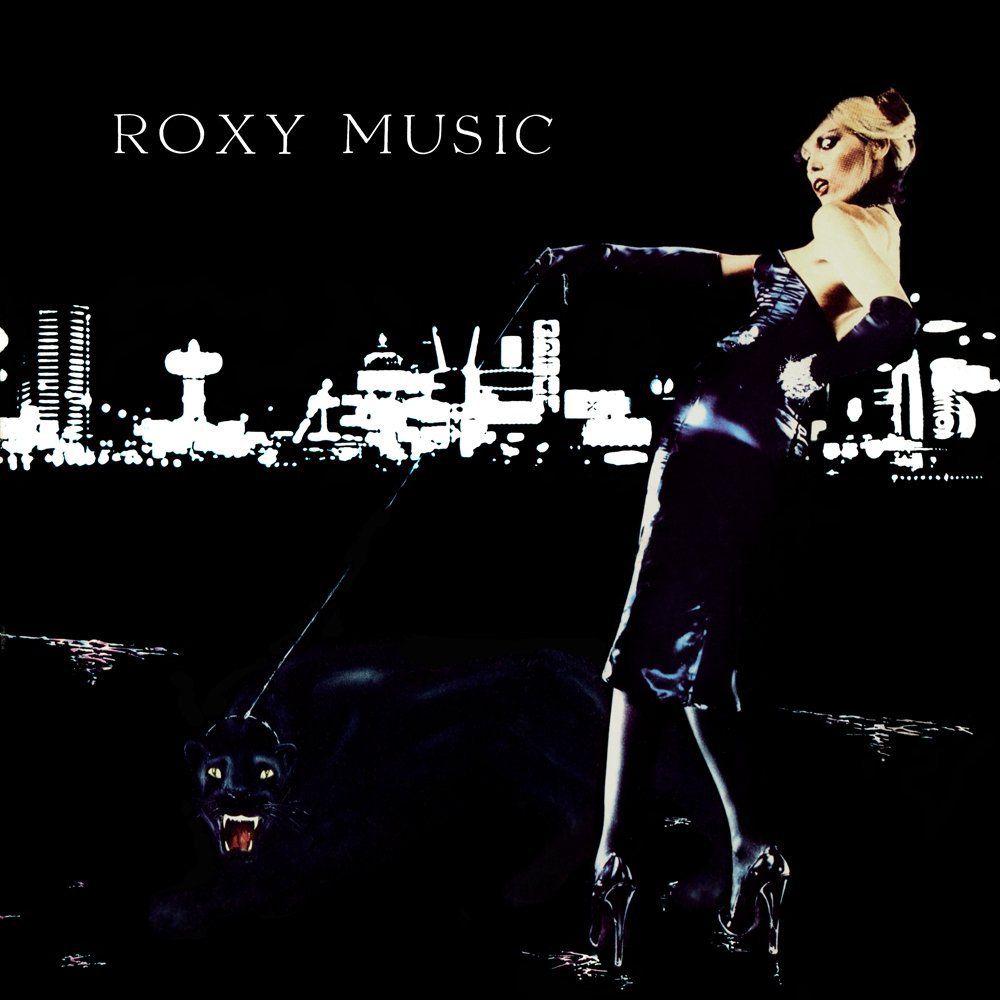 In the mode of early 1960's "dance craze" songs such as "The Twist", the song tries to convince the listener to dance "The Strand", which takes its name from a Film Noir advertisement for Strand cigarettes. Also worth noticing is that to go from the Qualino's to the near Mabel's, one crosses The Strand.

The lyrics include, as is typical for early Roxy Music, references to notable art, including The Sphinx, the Mona Lisa, Lolita and Picasso's Guernica. Bryan Ferry described his idea for "The Strand" as "the 'dance of life' – thus bringing to mind earlier dance phenomena, such as the avant-garde passion and exuberance of both The Ballets Russes and the controversial Jazz Age dance craze, 'The Charleston'."



Roxy Music - Danse Le Strand
Nouvelle danse qui fait sensation
Une création fabuleuse
Une solution dansable
Pour la révolution ado
Danse le Strand mon coeur
Quand tu ressens l'amour
C'est le nouveau truc
C'est ce que nous disons
Danse le Strand
Danse-le sur les tables
Du Quaglino ou du Mabel
Lentement et doucement
Sentimentalement
On sert de tous les styles ici
Il préfère le Louis XVI
Laissez-faire le Strand
Fatigué du tango
Marre du fandango
Danse sous la lune
Glisse sous les arc-en-ciels
En fourrure ou blue-jeans
Tu vois ce que je veux dire
Danse le Strand
T'en as assez des quadrilles
Du madison et des petites émotions
La Béguine t'ennuie
La samba c'est pas ton truc
Ils jouent notre musique
Sous la pâleur de la lune
On est là incognito
On va au Lido
Et on aime le Strand
Les arabes à l'oasis
Les eskimos et les chinois
Si tu as le blues
Cherche dans le Bottin Mondain
Vois qui est La Goulue
Et Nijinski
Danse le Strandsky
T'es lassé par la valse
Et sa purée de mièvrerie
Le rhododendron
Est une jolie fleur
Persistante
Qui dure pour toujours
Mais c'est moins puissant que le Strand
Le Sphinx et la Joconde.
Lolita et Guernica
Dansaient le Strand.



video :
Roxy Music - Do The Strand
There's a new sensation
A fabulous creation
A danceable solution
To teenage revolution
Do the Strand love
When you feel love
It's the new way
That's why we say
Do the Strand
Do it on the tables
Quaglino's place or Mabel's
Slow and gentle
Sentimental
All styles served here
Louis Seize he prefer
Laissez-faire Le Strand
Tired of the tango
Fed up with fandango
Dance on moonbeams
Slide on rainbows
In furs or blue jeans
You know what I mean
Do the Strand
Had your fill of Quadrilles
The Madison and cheap thrills
Bored with the Beguine
The samba isn't your scene
They're playing our tune
By the pale moon
We're incognito
Down the Lido
And we like the Strand
Arabs at oasis
Eskimos and Chinese
If you feel blue
Look through Who's Who
See La Goulue
And Nijinsky
Do the Strandsky
Weary of the Waltz
And mashed potato schmaltz
Rhododendron
Is a nice flower
Evergreen
It lasts forever
But it can't beat Strand power
The Sphynx and Mona Lisa
Lolita and Guernica
Did the Strand.