Insight est un titre du premier album de Joy Division en 1979, Unknown Pleasures.

Insight is part of the first Joy Division LP in 1979, Unknown Pleasures.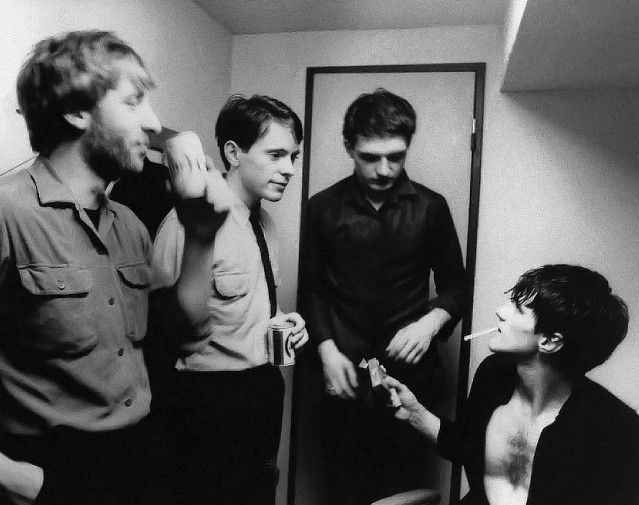 Insight ne se traduit pas par clairvoyance si on ouvre un dictionnaire. On va trouver perspicacité, vision, pénétration, connaissance, aperçu, etc... Mais tous ces mots ne traduisent pas ce que Ian Curtis a écrit. Les rêves, les postures de l'adolescence sont un moment donné qu'il dit n'être qu'avoir perdu son temps. Il dit que lui le voyait. Donc clairvoyance me paraît le mot adéquat. Il n'a plus peur d'être un adulte.

Sorry guys, I was talking to the froggies, er... where was I ? Ah yes I am bound to be whacked about because I have translated Insight by the French word clairvoyance. And it is not what you find in the dictionary, goodness gracious ! Yes indeed, you got that right, your word "clairvoyant" is of French etymology. And its meaning has evolved, before you give me some stick too. I'll dwell on it for a sec, as it is quite odd. Clairvoyance is a word built with two words, the French for clear and seeing, therefore the capacity of seing clearly within ourselves and beyond, and to have an objective assessment of us and what surrounds us. Nothing to do with what you made of it : it wasn't suppose to describe someone who doesn't have a fucking clue what he actually sees but is just good at bullshiting and at telling his clients some crap they are happy to pay for. But I'll cut it, and back to Ian Curtis: what he meant is best translated with that word, as he talks about the dreams and the posing of the teenage life, that were but a mere moment in time, and a waste of it at that. He realised that, when his mates did not. And he is not afraid anymore of being an adult.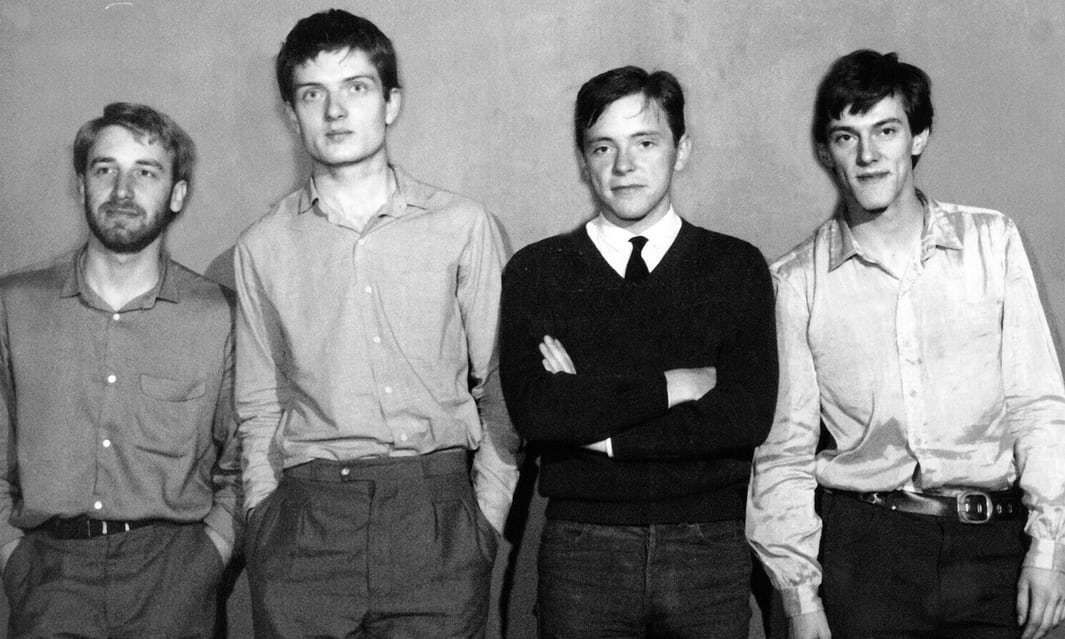 Joy Division - Clairvoyance
Il fallait bien que tes rêves aient toujours une fin
Jamais ne s'élèvent, ils ne font que descendre
Mais cela m'est devenu maintenant égal
J'ai perdu la volonté d'en vouloir plus
Ce n'est pas que j'ai peur, pas du tout
Je les regarde tous alors qu'ils tombent
Mais je me souviens quand nous étions jeunes
Ceux avec leur habitudes de se perdre
Leur sens du style et leur bon goût
De faire en sorte que tu aies raison
Hey, ne sais-tu pas que tu avais raison ?
Je n'ai plus peur désormais
Je garde les yeux fixés sur la porte
Mais je me souviens...
Des larmes de tristesse versées pour toi
Plus de chamboulement pour toi
Qui reflète un moment donné
Un moment très spécial
Oui, on a perdu notre temps
On n'avait pas vraiment le temps
Mais nous nous souvenons quand nous étions jeunes
Fais attention à tous les anges de Dieu
Et vous tous, les juges, faites attention
Fils du hasard, prenez bien soin
De tous les gens qui ne sont pas ici
Je n'ai plus peur désormais
Je n'ai plus peur désormais
Je n'ai plus peur désormais
Je n'ai plus peur désormais
Je n'ai plus peur désormais.
Joy Division - Insight
Guess your dreams always end.
They don't rise up just descend,
But I don't care anymore,
I've lost the will to want more,
I'm not afraid not at all,
I watch them all as they fall,
But I remember when we were young.
Those with habits of waste,
Their sense of style and good taste,
Of making sure you were right,
Hey don't you know you were right?
I'm not afraid anymore,
I keep my eyes on the door,
But I remember...
Tears of sadness for you,
More upheaval for you,
Reflects a moment in time,
A special moment in time,
Yeah we wasted our time,
We didn't really have time,
But we remember when we were young.
And all God's angels beware,
And all you judges beware,
Sons of chance, take good care,
For all the people not there,
I'm not afraid anymore,
I'm not afraid anymore,
I'm not afraid anymore,
Oh, I'm not afraid anymore.