Five Years est le premier morceau de l'album de David Bowie "The Rise And Fall Of Ziggy Stardust And The Spiders From Mars" (Grandeur et Décadence de Ziggy Stardust et Les Araignées de l'Espace) en 1972.

Five Years is the first track on David Bowie's 1972 LP, The Rise And Fall Of Ziggy Stardust And The Spiders From Mars.


David Bowie Mick Ronson (Top Of The Pops BBC) :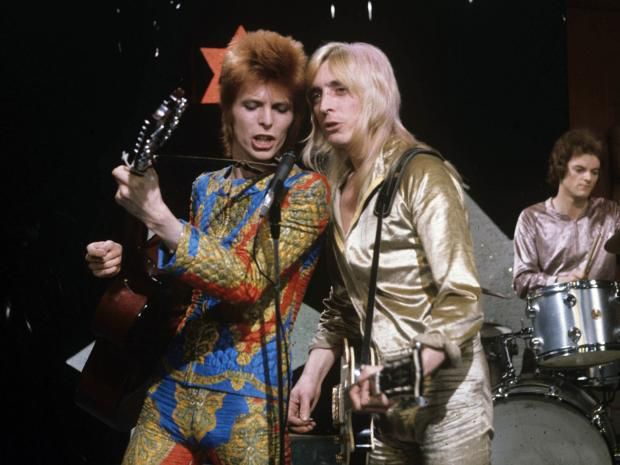 De même que le sentiment de fin du monde l'a étreint au moment d'écrire l'album 1.Outside en 1994, une crainte similaire est le sujet de cette chanson, dans laquelle la race humaine n'a plus que cinq ans à vivre. Bowie a fait un rêve en 1971 dans lequel son père lui disait n'avoir plus que cinq ans à vivre. Il est parti de là pour imaginer c'était le cas pour nous tous.

Like the fin de siècle feeling gripped him when he would later write the 1.Outside LP in 1994, the similar feeling of the end of the world is the theme of this song, where the human race has five years left to live. Bowie had a dream in 1971 in which his father told him that he had five years left. He extended his dream to the human race as a whole having only five years left to live.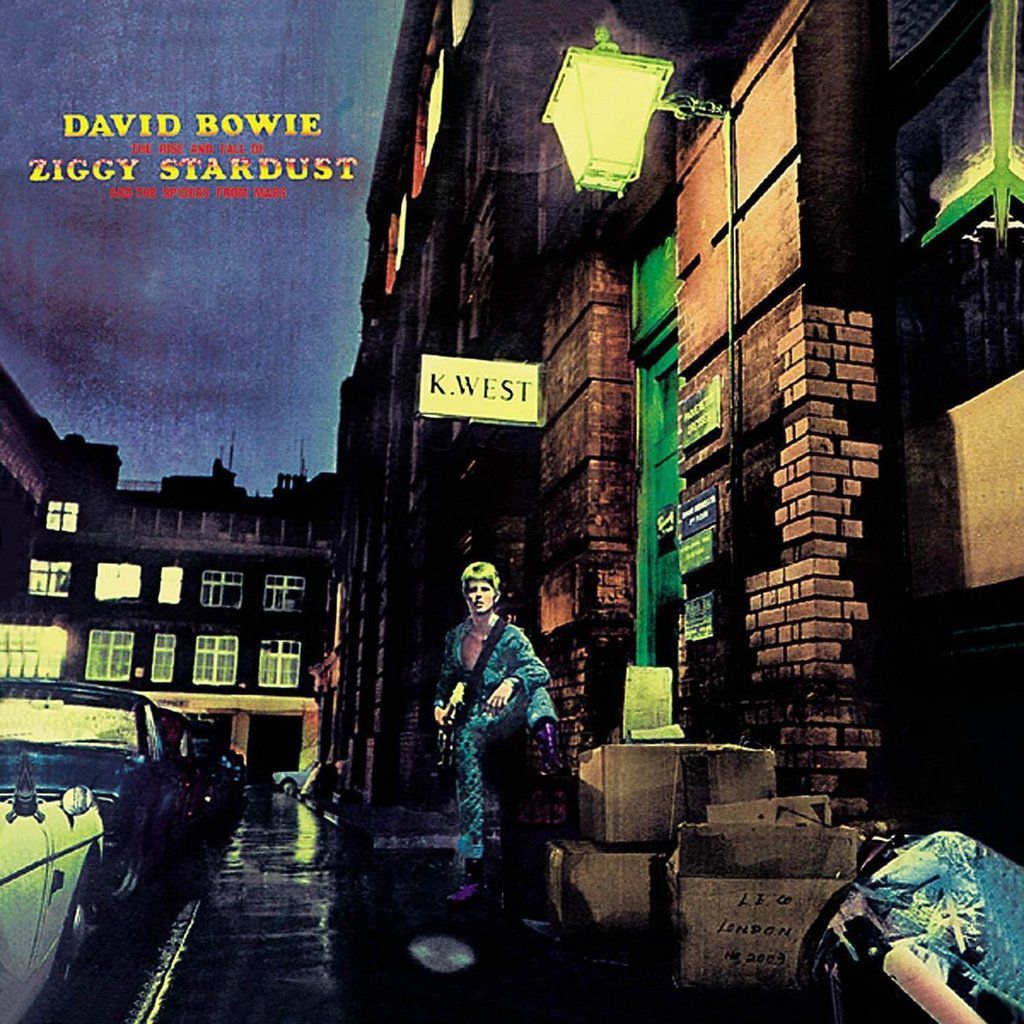 David Bowie - Cinq Ans
En passant par la place du marché
Tant de mères poussaient des soupirs
Les nouvelles venaient de nous parvenir
Il ne nous resterait que cinq ans à pleurer
Le reporter a versé des larmes et nous a confié
La Terre était vraiment en train de mourir
Il a tant pleuré que son visage en était mouillé
Alors j'ai compris qu'il ne mentait pas
J'entendais des téléphones, l'opéra, des mélodies préférées
Je voyais des enfants, des fers électriques et des télés jouets
Mon crâne faisait mal comme un entrepôt
Il était rempli à craquer
J'ai dû empilé tellement de choses
Pour tout stocker là-dedans
Et tous les gens gros-maigres
Et tous les gens grands-petits
Et tous les gens "personne"
Et tous les gens "quelqu'un"
Je n'avais jamais pensé avoir besoin de tant de gens
Une fille de mon âge perdait la tête
Elle frappait des petits enfants
Si le black ne l'avait pas retenue
Je pense qu'elle les aurait tués
Un soldat au bras cassé
Fixait de son regard le volant d'une Cadillac
Un flic, à genoux, a baisé les pieds d'un prêtre
Et un gay a vomi en voyant cela
Je pense t'avoir vue chez un glacier
Buvant des milk-shakes froids et grands
Souriant, nous saluant et paraissant si bien
Je ne crois pas que tu savais être dans cette chanson
Et il faisait froid et il pleuvait
Que je me suis senti comme un acteur
Et j'ai pensé à Maman et je voulais y retourner
Ton visage, ta race, la façon dont tu parles
Je t'embrasse, tu es superbe, je veux que tu avances
Il nous reste cinq ans, ancré dans mes yeux
Il nous reste cinq ans, quelle surprise
Il nous reste cinq ans, mon crâne est très douloureux
Il nous reste cinq ans, nous n'avons pas plus.



Studio Version :
David Bowie - Five Years
Pushing thru the market square
so many mothers sighing
News had just come over,
we had five years left to cry in
News guy wept and told us
earth was really dying
Cried so much his face was wet
then I knew he was not lying
I heard telephones, opera house, favourite melodies
I saw boys, toys electric irons and T.V.'s
My brain hurt like a warehouse
it had no room to spare
I had to cram so many things
to store everything in there
And all the fat-skinny people, and all the tall-short people
And all the nobody people, and all the somebody people
I never thought I'd need so many people
A girl my age went off her head
hit some tiny children
If the black hadn't a-pulled her off, I think she would have killed them
A soldier with a broken arm, fixed his stare to the wheel of a Cadillac
A cop knelt and kissed the feet of a priest
and a queer threw up at the sight of that
I think I saw you in an ice-cream parlour
drinking milk shakes cold and long
Smiling and waving and looking so fine
don't think you knew you were in this song
And it was cold and it rained so I felt like an actor
And I thought of Ma and I wanted to get back there
Your face, your race, the way that you talk
I kiss you, you're beautiful, I want you to walk
We've got five years, stuck on my eyes
We've got five years, what a surprise
We've got five years, my brain hurts a lot
We've got five years, that's all we've got.